Take in breathtaking views of the lake while dining at one of the area's waterfront restaurants. Food with a view is a combination Lake Norman offers with picture worthy opportunities at any time of the day. There's nothing quite like sitting lakeside while enjoying a meal prepared by area chefs who take pride in serving fresh cuisine. With nautical influences and ambiance for any occasion, dining on Lake Norman is an unforgettable experience.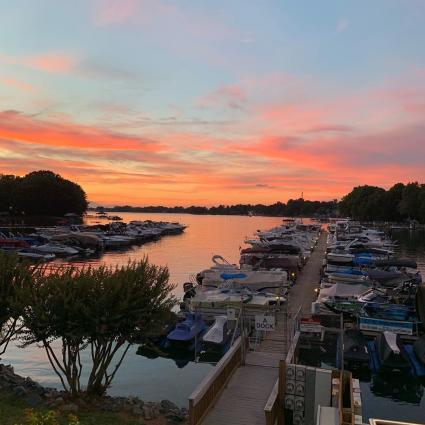 @eddiedav21 via Instagram
Stop by the newest lakeside restaurant everyone is talking about, Hello Sailor. With a focus on chef-driven dishes, seafood and retro charm make this eatery truly one of a kind. Local favorites include the calabash shrimp and crispy cod, catfish po'boy, lobster roll and pan seared blue tilefish. With a fantastic view of the marina at every table, Hello Sailor is a great spot to enjoy the serene lake atmosphere at Lake Norman.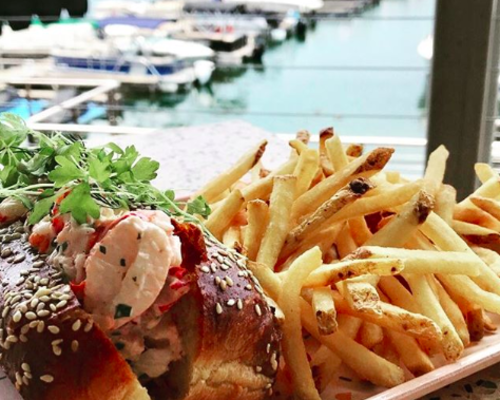 Lobster roll plate via @all_things_clt on Instagram 
Port City Club is a uniquely designed waterfront restaurant located on beautiful Lake Norman. With a view of the lake from every room, Port City Club will be a scenic destination for a date night with someone special or a night out with friends! Featured menu items include grilled jumbo scallops and shrimp, Mahi fish tacos, yellowfin tuna roll and eggplant parmesan. Known for its cozy ambiance and exceptional seafood, Port City Club is sure to be a crowd favorite. 
Eggplant parmesan plate at Port City Club via @samiam1620 on Instagram
At North Harbor Club Restaurant and Bar, world-class dining is complemented by the waterfront ambiance of Lake Norman. Open for lunch, dinner and Sunday brunch, North Harbor Club offers fine cuisine using fresh ingredients and the perfect touch of the Executive Chef. Savor crabby poached eggs and cornmeal crisped catfish in the late morning, a miso-glazed Thai tuna sandwich with asparagus fries in the afternoon and coriander marinated flat iron steak in the evening. With this eclectic mix of dishes, there is something for everyone to enjoy.
Lakeside view at North Harbor Club via @kryanlambert on Instagram
Comment your favorite dishes served lakeside and don't forget to tag us in your waterfront dining experience @VisitLakeNorman on Facebook and Instagram!