Most people are participating in forest therapy without being conscious of it. The key to forest therapy isn't about covering a lot of miles, but to walk through nature with intention and just take it all in. With the weather getting nicer with each spring day, it's a great time to get outside and explore nature's surroundings. Lake Norman's serene atmosphere is perfect offering a variety of outdoor adventures from hiking trails and greenways to leisurely waterfront strolls. Getting outside has many great health benefits by reducing stress and being physically active to amplify your well-being. This blog will inform you a little bit more about the benefits of forest therapy and the myriad assets to find it in Cornelius, Davidson, and Huntersville. 
What is Forest Therapy?
Forest Therapy is a Japanese practice called Shinrin-yoku which means forest bathing. Don't let the term bathing confuse you as it just means embracing the surrounding forest. Forest therapy can enlighten all your senses such as touch, sight, hearing, and smell. Being out in the forest is a great way to relieve your stress of every-day life and ease your mind.
 

Photo by Amy Cosner

 
Health Benefits
Too much screen time can be bad for the body causing sleep issues and health problems. Forest therapy is an economically friendly way to get out and enjoy nature around you. With COVID-19 going on right now it is a great time to get outside and get away from the constant news. Come out to a local park and take nature in. So why not get outside to relax, refuel, and find yourself with nature ASAP?!
Forest therapy has been proven to reduce stress by being in a more relaxing environment compared to the bustling sounds and sights of an urban city. Being outside can decrease your levels of stress hormones and increase anti-cancer protein which will help to strengthen your immune system. Listening to the surrounding environment can be relaxing and peaceful but that is not the only benefit of nature. It is scientifically proven that viewing and listening to nature can help diminish pain. Who knew walking in the forest could help strengthen your concentration allowing focus to come easier? Forest therapy is a great way for the body to maintain constant homeostasis and explore the environment around it.
Cornelius
Located in Cornelius, Jetton Park is a 104-acre waterfront park that has a great trail where you can get outside and enjoy the tree-covered forest on Lake Norman. This local park is one of the best places in the Lake Norman area to get some fresh air and relax while also getting exercise. This park includes many walking trails so get outside and hike now!
Robbins Park has a lot to offer located in Cornelius such as a peaceful fishing pond, a 2-mile trail, a tree-like playground, and a cool bamboo forest.
Ramsey Creek Park has amazing fishing spots to choose from including the Patriot Pier or anywhere along the sandy shore. A trail will take you right to the Patriot Pier which is ADA compliant and dedicated to disabled veterans and members of the Lake Norman community.

Davidson College Presbyterian Church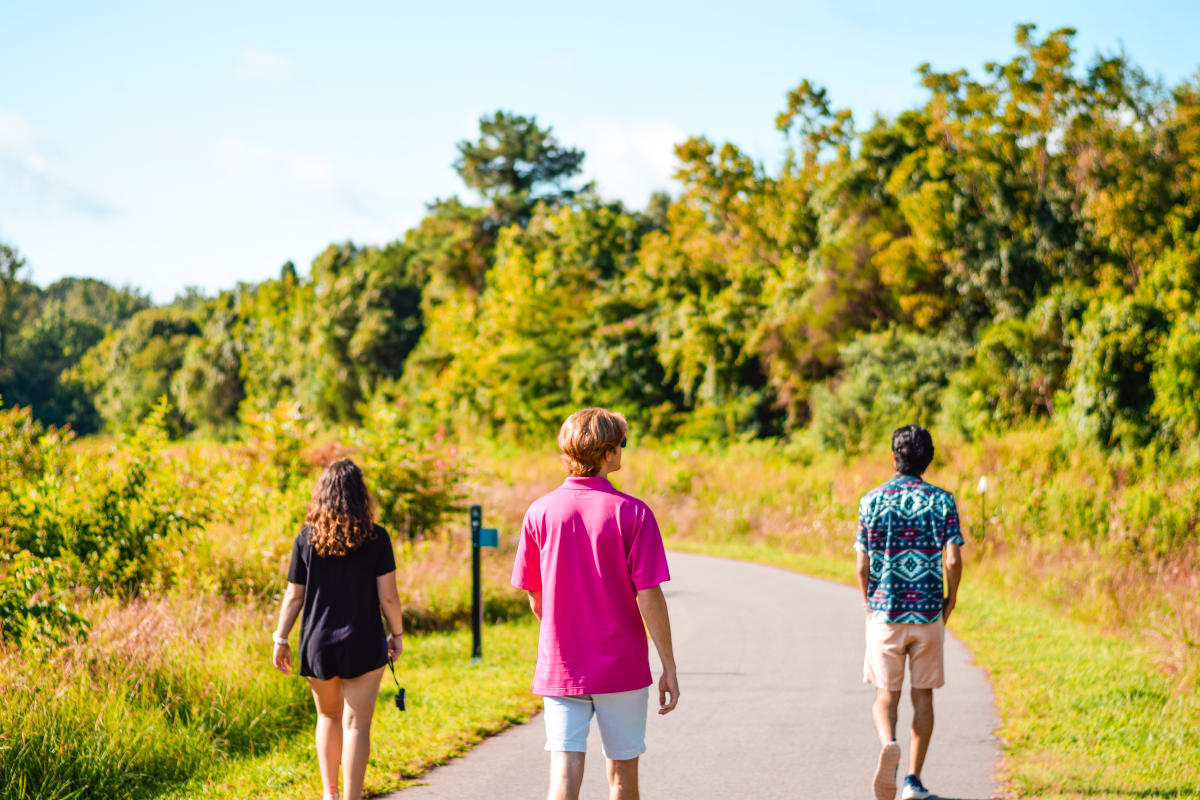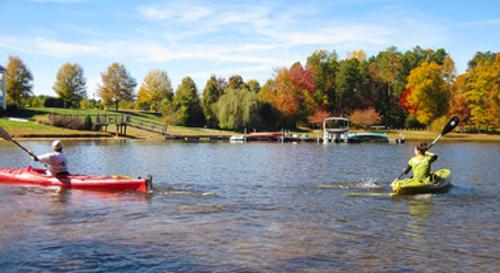 Davidson
Davidson is renowned for its trees. The town has acquired almost 600 acres and miles of greenways and walking trails connecting neighborhoods providing locals and visitors options to move around the town and access nature up close. Awards and acknowledgments include Tree City USA, Walk Bicycle-Friendly Community, and Bee City USA.
Davidson College was founded in 1837 and until the early 1970s, the chapel used to be a requirement for all students.
At the heart of Davidson, Davidson College campus is inlined with huge, beautiful, and historic trees.
Fisher Farm is a 200-acre park in Davidson which is a great place to get outside and enjoy the forest. There is so much to see including wildlife, plants, and insects. Fisher Farm includes four miles of trails and is accessible from the north by the West Branch Greenway. So get off those cellphones and get to Fisher Farm Park to enjoy the sunshine and fresh forest scent. If you want to try out Forest Therapy, Fisher Farm is a great place to do it!
With many walking trails, picnic tables, benches, and gazebos Lake Davidson Nature Preserve is a nice place for a relaxing afternoon enjoying the view of Lake Davidson.
Huntersville 
Latta Plantation Nature Preserve located in Huntersville is a great place to emerge yourself into nature. This preserve includes 18 miles of hiking trails which is a great way to get into the forest and soak it all in. Make sure to check out the Carolina Raptor Center while you are there to see one of the largest eagle aviaries. Historic Latta Plantation is another must-see at the Latta Plantation Nature Preserve and is a solid choice when choosing where you want to practice Forest Therapy.
With over 1,460 acres there are so many activities to keep you busy. Latta Plantation Nature Preserve includes numerous fishing areas including a dock, two launch areas for paddling enthusiasts, 16 miles of trails with scenic views of Mountain Island Lake, forests, and streams. It is also the only property in the county open to horseback riding with 13 miles designated to riders and hikers. Dogs are also welcome on the trails if they are on a leash.

Historic Latta Plantation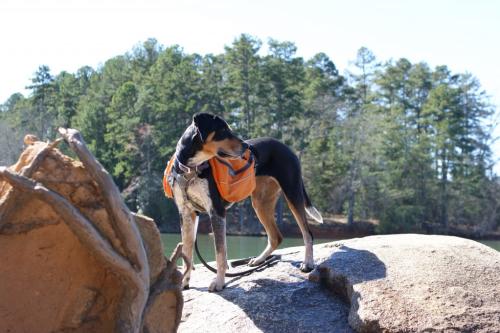 For more information on Lake Norman's trails, check out another blog A Guide to Hiking and Biking. 
As you can see, Lake Norman provides an abundance of opportunities to try out forest therapy. It has great health benefits so we'd love to see you take it all in by tagging us in your nature retreats on social media @VisitLakeNorman!