Who doesn't love dogs? There's a reason why they're called 'man's best friend'. Through thick and thin, they're always by your side. Why not thank them for it? If you're wondering what you can do around Lake Norman with your pooch, you've come to the right place. Here are some ideas for a fun-filled, pet-friendly excursion in Lake Norman.
2-Day Itinerary
Day 1 - Start off with a run, let your pup socialize and then relax with dinner on the water. Then, enjoy a brew at the perfect spot for beer and dog lovers alike. 
Day 2 - Let your pup run loose with a few furry friends, go hiking and see the water, stop for lunch and then pick up a sweet treat for your pooch to enjoy. 
Day 1
What better way to start off a beautiful morning than with a lakeside run with your pooch? Enjoy Jetton Park's 1.5 miles of trails and afterward let your pup wind down and play in the sand on the lakefront beach.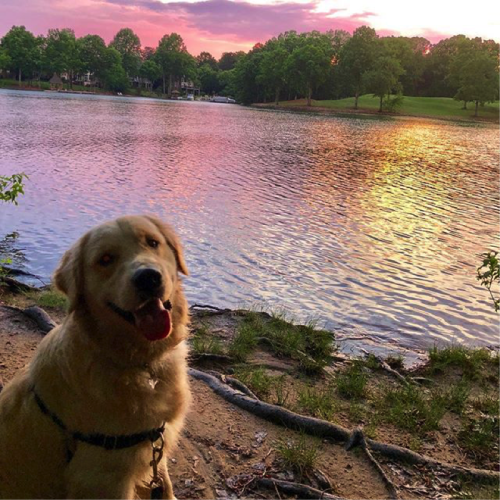 @scarygarycharlotte via IG
After you've worked up an appetite, sit on the patio and enjoy breakfast with your pup at Café 100. Try one of their famous omelets, benedicts or egg burritos while you and your pooch sit back and relax! 
Then, head over to Preserve Dog Park's enclosed park in Davidson to let your pup make some new friends and run loose. Enjoy their hiking trails, natural area and two separate enclosed areas for smaller and larger dogs!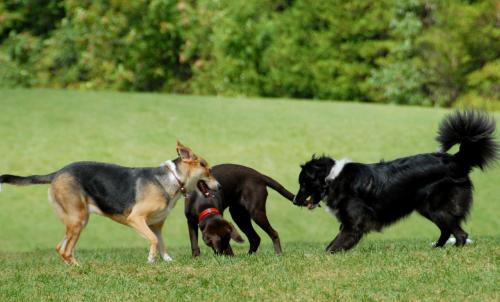 Finish off your busy day with dinner and a view at one of three Lake Norman waterfront restaurants, Hello, Sailor. Let your pup relax on the patio and take in the views of the lake while you relax with dinner and a cocktail.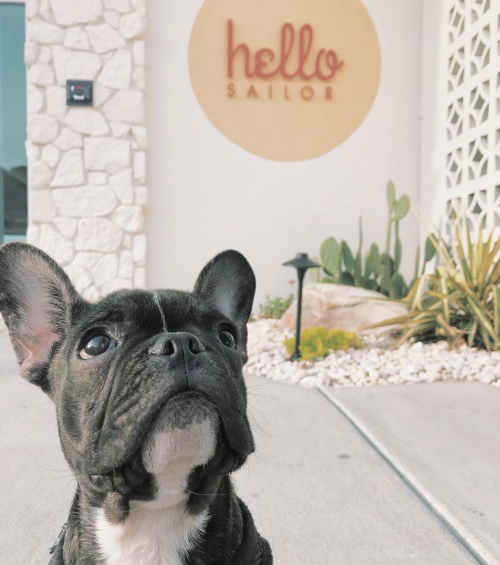 @hobbeslefrench via IG
Finish off the day with a brew and your pooch at Lucky Dog Bark & Brew and meet beer-loving dog owners and their pooches. Enjoy a beer while your dog plays in their indoor and outdoor parks. All dogs must be fixed, friendly, and up-to-date on vaccinations to play. Afterward, pick up some stylish clothes for your pooch at their boutique shop!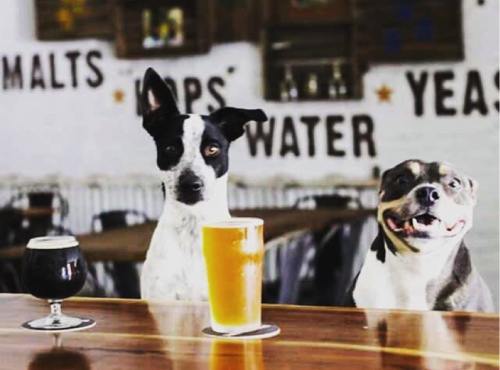 Day 2
Let your pup socialize and play freely at Swaney Pointe K-9 dog park in Ramsey Creek Park. They also have enclosed areas for big and small dogs, so your pooch can socialize with who they're comfortable with! Afterward, do some exploring at Latta Nature Preserve. Take in the views of the lake, forest, and streams along 16 miles of trails - and don't forget to pack some water!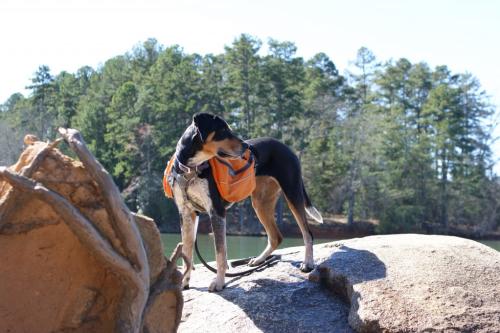 @parkerandthepups via lifewithmutts
After hiking, you're definitely going to have some dirty paws. Pamper your pooch with a grooming service from Impeccable Paws. You'll want to satisfy your hunger with a stop at Mac's Speedshop - a must for beer and barbeque. Try their Fatboy Challenge that consists of eating a 5-pound sandwich with 1/2 pound side of Mac N Cheese (it's free if you finish it). As they say, your pup is your biggest supporter! 
Treat your dog to a healthy, dog-friendly snack at Yappy Hour Bakery, a dog treat food truck located at Pet Paradise in Huntersville every other Wednesday. Some of their best sellers include the Bark Island Iced Tea, Turkey Jerkey, and the Sauvignon Bark - your furry best friend will thank you later!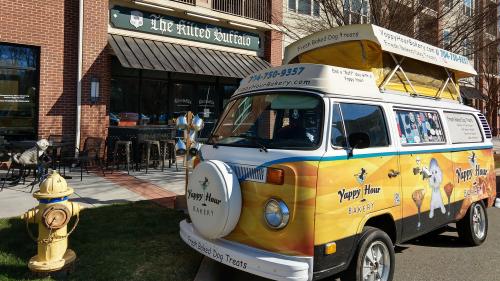 Yappy Hour via Facebook
Top off the day with dinner and a drink with your pup at the Harp and Crown. Their friendly staff will make sure you and your pooch have a great time. 
What's your favorite place to take your pup in the Lake Norman area? Comment below and make sure to tag @visitlakenorman in all of your pet-friendly outings!
Header image provided by @aussieboyloki