Cornelius is known by many as the lakeside destination full of things to do with a rich history behind it. It's visitors and residents have fallen in love with the area, here are the reasons we love Cornelius.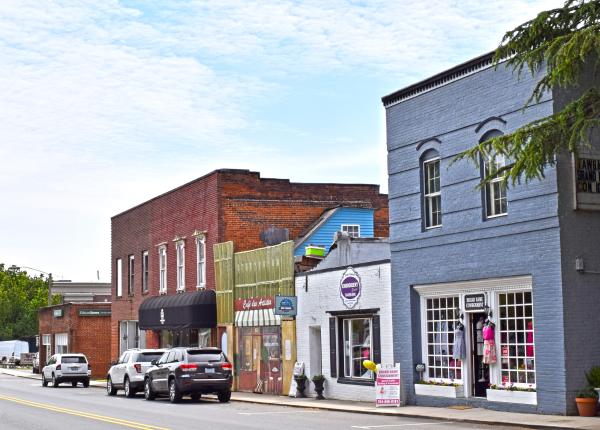 Downtown Cornelius
Cornelius was established in 1905 and originated as a mill and farm community. Originally incorporated as 'Liverpool', the town's name was changed to Cornelius to honor Joseph Benjamin Cornelius who invested in the first big cotton mill in the town. In 1963, Duke Power created Lake Norman and gave Cornelius the 70 miles of shore line that established the town as a lakeside destination. The dam provided the area with recreational opportunities and a source of hydroelectric power.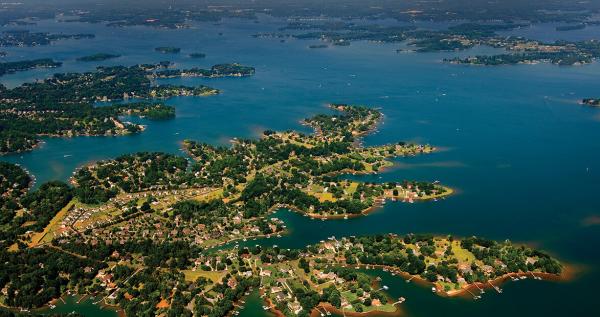 Aerial view of Lake Norman
The natural beauty of Lake Norman is the star of Cornelius. On any given day you can see people having some fun out on the water. When asked about ways to be active on the lake, Aloha Paddle Sports is a favorite spot. Renting a paddle board or kayak is a great way to see the lake, while still burning some calories. Pedaling with Charlotte Cycleboats is how Cornelius likes to celebrate. Perfect for groups 21+ who are celebrating birthdays, bachelor/bachelorette parties, or just want a fun day with their friends. Parents love taking their kids to the Ramsey Creek Park beach to swim in the lake and run around on the playground. Everyone agrees that Jetton Park is a beautiful place to see the lake while walking around the 1.5-mile loop trail. The park features a beach and white gazebo which is known to be picture perfect spot for wedding receptions and photographers.

Jetton Park
Hungry? Cornelius has many local, foodie favorite restaurants. Hello Sailor and Port City Club offers delicious food with a waterfront view of the lake. Perfect for grabbing a Crab Cake Sandwich for lunch or an afternoon cocktail like, I Got a Marlin, Darlin', with friends. Fresh Chef Kitchen uses fresh, local ingredients to show off what Cornelius has to offer. A favorite spot of the locals for grabbing quick and delicious meal like, a Salmon Wrap with Kale Salad. For a special occasion, 131 Main is a great place to enjoy a meal with family and friends. The skillet cornbread drizzled with honey is a must have starter. It is known that this is the place for some elevated American style food.
Skillet Cornbread at 131 Main
Along with all of the wonderful restaurants, Cornelius is home to some great places to grab a drink and have some fun. The town is home to three local breweries Ass Clown Brewing Company, D9 Brewing Company, and Eleven Lake Brewing. Each one specializes in a unique, craft beer experience and where you will find many locals hanging-out in the evenings. In the charming, Old Town Cornelius lies the Old Town Public House. This bottle shop and tap room features live music 5 nights a week and a coffee shop during the day. Dog owners love to go to Lucky Dog Bark and Brew to spend some time with their human and four legged friends. This is a unique place that brings the community together plus who doesn't love dogs.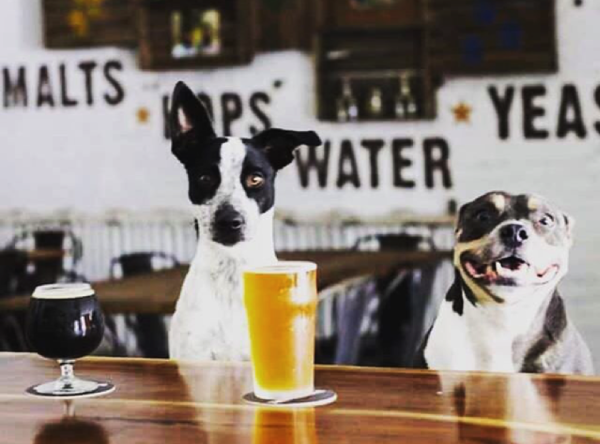 Lucky Dog Bark and Brew
We hope you love exploring Cornelius as much we do and want to know the reasons you love Cornelius. Be sure to share it with us on Facebook and Instagram @VisitLakeNorman and comment below! #LoveCornelius