The Lake Norman area stretches over 34 miles long and is surrounded by the populated towns of Cornelius, Davidson, and Huntersville. Each town is known for its multitude of unique attractions, dining experiences, and shopping opportunities that attract thousands of visitors each year.
 Last year we asked the Davidson Wildcat fans, "What do you Love about Davidson", and received a wide array of answers that highlighted some of the eclectic and "small-town" aspects of our beloved college town. We were shocked at the overwhelming amount of responses we received and couldn't wait to share your voices with the community.
This summer we decided to ask the Davidson Wildcat fans, "What do you Love about Lake Norman", and were greeted with a plethora of testimonies, fan favorites, and personal anecdotes. The lake itself proved to be the main attraction for locals and tourists alike but was closely followed by the Town of Davidson and the many trails and greenways that surround the 520 miles of shoreline. Jane Bullock said it best, "There is something about the area. People are nicer, the air is crisper, and there is a special feeling when you are near Lake Norman." Lake Norman is the optimal destination for all your watersports, dining, shopping, or other recreational desires.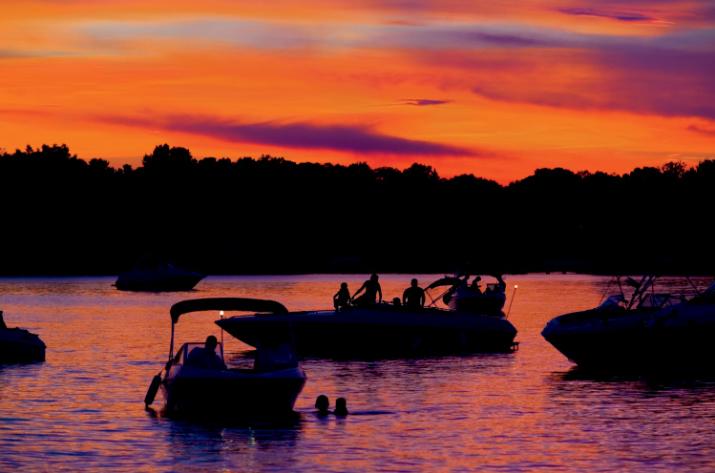 "The lake. Lake Norman is just a beautiful place to go sightseeing and just a calming place to be"- Pritie Linebarger
We couldn't agree more! Lake Norman is a man-made treasure that has attracted visitors to its glistening shores since its creation in 1963. Paddleboarding, boating, and jet skiing are the most effective ways to explore all the hidden sights that the lake has to offer. Before you plan your next day trip, check out: Morning Star Marina or Aloha Paddle Sports for all your watersport rental and activity needs. Bring your friends, family, and pets and discover all the hidden jewels that Lake Norman has to offer.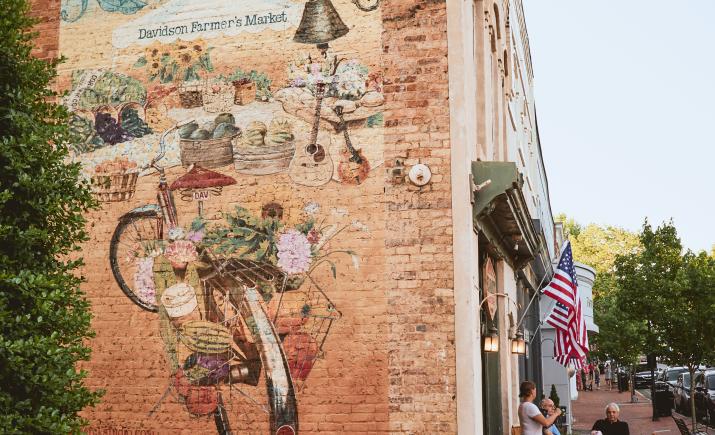 "I love walking the streets of downtown Davidson, popping into shops and eateries. Davidson is such a beautiful town. I love enjoying the beauty of the town and Davidson College campus" - Dana Aron
Davidson is a picturesque, quaint southern town marked by its family-friendly eateries, unconventional shops, and seasonal events "On the Green". It features a rich art and cultural element that is presented through its charming architecture and vivid landscaping, especially on the traditional campus of Davidson College. The streets are marked by an array of vendors and eateries, such as The Soda Shop or The Village Store, that are exclusive to the area. Step-back in time and take a stroll down the old-brick streets to truly immerse yourself into the historical locale with a modern twist.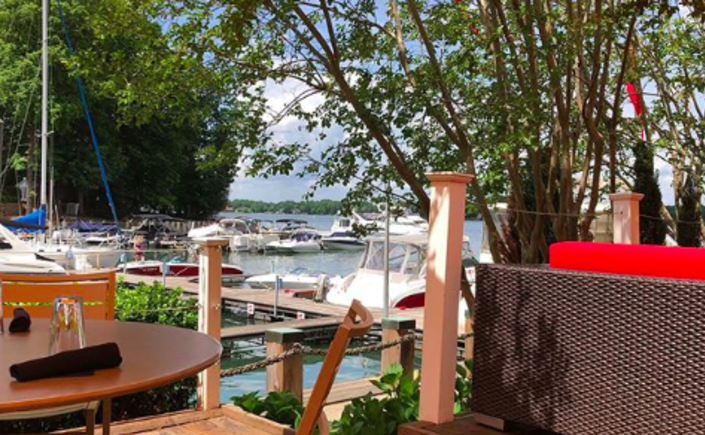 "We love to find great local restaurants with outdoor seating especially in the beautiful spring weather!!"- Matt Crater
After a long day on the lake or walking the streets of Davidson, treat yourself and your guests to dinner and drinks at one of our many desirable dining options (patio seating available.) Port City Club and Hello, Sailor are both up-scale dining options with breath-taking views of the lake. Our diverse culture is showcased through our multitude of eateries and cafes scattered throughout the area, ranging from traditional American cuisine to authentic Mexican or Asian cuisines.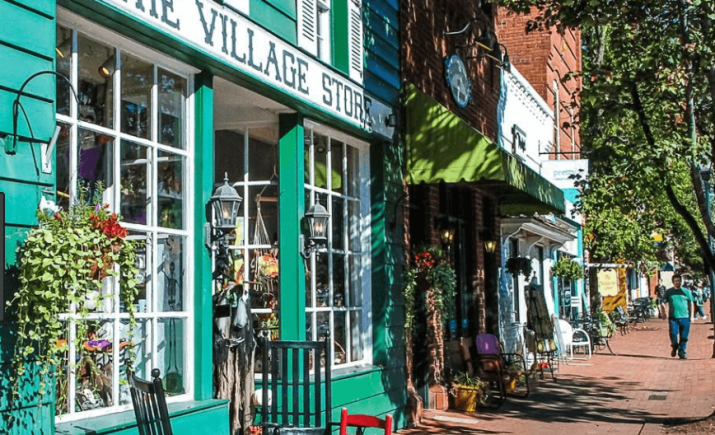 "I love to explore all the locally owned shops and restaurants adventure on the lake, explore Davidson and all the amazing local restaurants and shops"- Jodi Felton 
Shop til you drop at one of our exclusive boutiques, retail stores, or outdoor shopping centers around LKN. Birkdale Village combines the best shopping, dining, and entertainment experiences in Huntersville, NC with over 70 venue options to create a one-stop-shop environment. Seasonal events, such as the "Tawba Walk" or "Christmas in Davidson" and vendors offer a new and exciting experience that highlights the talents of local artisans and musicians.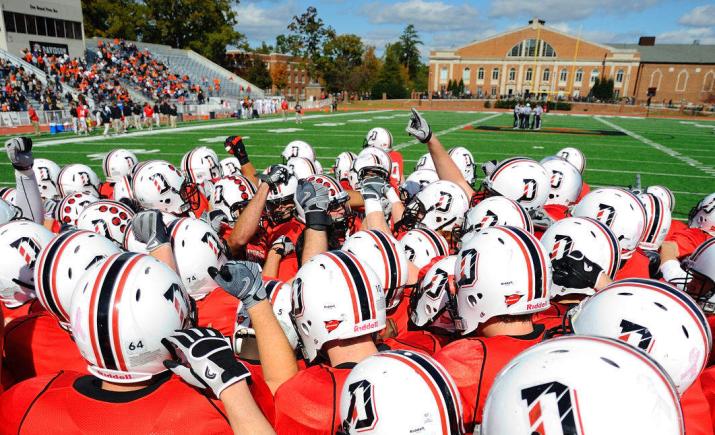 "Watch Davidson Wrestling - Go CATS!!!!!"- Richard Fisher
Davidson is home to some of the most dedicated and spirited sports fans in the country. Famous athletes, such as Stephen Curry and Brandon Williams, have repped the Wildcat jersey with pride and have played an important role in making a name for Davidson College Athletics at the NCAA Division I level. The college campus is a hub for hosting athletic summer camps and tournaments, along with seasonal/cultural events (i.e. Chinese Lunar New Year and "Fan Fest") throughout the calendar year. Join the community and rally behind the "Wildcats" as they continue their fight for more conference titles in the 2019-2020 season.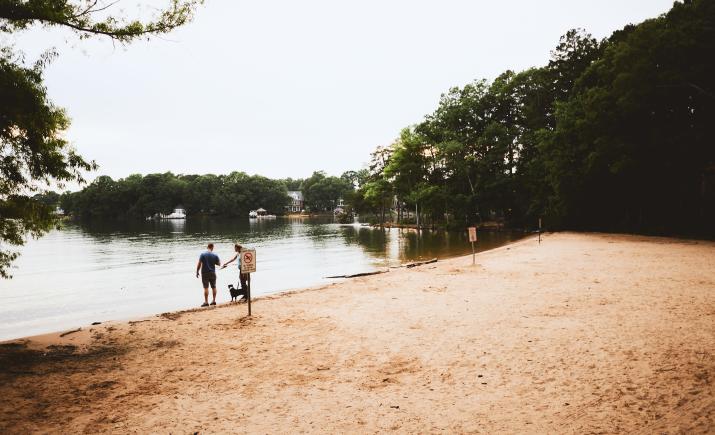 "Explore outside. Love to explore parks and nature preserves"- Shannon Heagle
The neighboring towns of Cornelius, Davidson and Huntersville are connected through a series of winding trails and greenways that provide serene escapes for adventure-seekers and outdoor lovers. Ramsey Creek Park and Jetton Park are both optimal destinations (located only miles apart) that offer scenic views, picnic areas, walking trails, playground, and other recreational areas. Other popular outdoor sites include Davidson Greenway, North Mecklenburg Park, Lake Norman State Park, Fisher Farms, and Latta Nature Preserve. 
Visiting Relatives, Friends, Alumni, etc.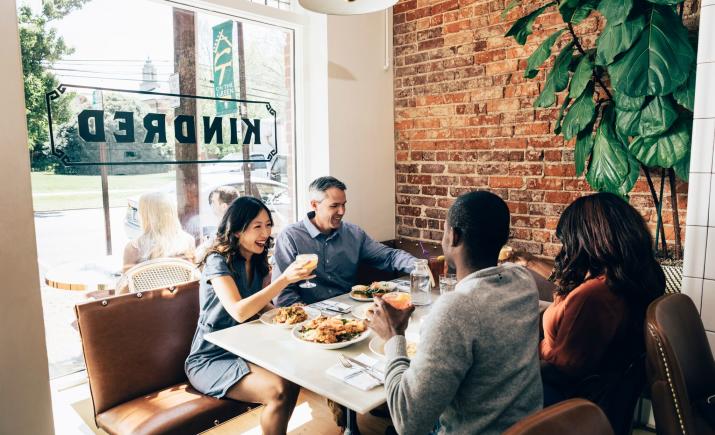 "We have friends that Live on Lake Norman. We visit every Memorial weekend and enjoy boating and fishing and usually watch the lake firework show." - Derrick Parnell
Lake Norman is the perfect destination to make unforgettable memories with friends, family, or colleagues. Most of the responses from our survey were geared to parents visiting their son/daughter at Davidson College, alumni returning to their "stomping grounds", or out-of-town guests visiting old friends. Regardless of your reason for visiting, we can assure you that we offer something for your dining, shopping, outdoors, and other tourist needs. 
-----------------------------------------------------------------------------------------------------------------------------------------------------------------------------------------------------
A huge "Thank you" to everyone who entered the contest, we are so thankful for your constant engagement and support within the Lake Norman community. We loved hearing from you and look forward to hosting more contests and surveys to gather feedback on how we can improve your experience in the future. Whether you are a current resident or visiting the area, we hope you explore the area and find new spots to add to your list of "Reasons to Love Lake Norman". 
"Absolutely love seeing the beautiful scenery, seizing the moment and journaling about staying present in its beauty." -Alex Delp
"Exploring the beautiful greenways on foot, taking in a show by the tremendously talented Davidson Community Players, sampling the wonderful wares at the many local festivals, and of course boating on beautiful Lake Norman!" - Catherine Walsh
 
"There is always something to do and so many great restaurants to get together with friends and family. I enjoy taking my grandchildren fishing on the lake. Always something to do. Wonderful place to live and raise your family. We love going to see the Wildcats."- Kenneth Ballard

"Enjoy the lake and explore the surrounding towns, especially restaurants and antique shops" - Joe Adams