Cheers! Everyone loves a good night out and whether you're more of a martini fan or a wine connoisseur, we've got you covered with this list of favorites. Just remember to drink responsibly!

An upscale Continental-American featuring steak and seafood, Dressler's is also a popular destination for drinks and cocktails. With unique items such as the Chocolate Martini, an evening at Dressler's is sure to be a memorable one. Located in Birkdale Village, this restaurant is also surrounded by a plethora of popular shopping destinations, an excellent way to end a day-well-spent with the gals.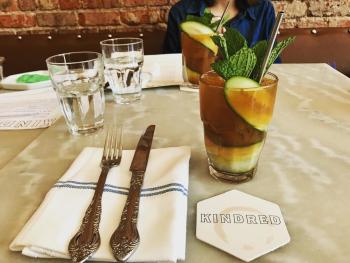 @seastararts
You can't just walk past the circa 1914 building that was once a pharmacy in downtown Davidson without wanting to sneak a peek inside! Take a seat at the unique and welcoming bar and sip some of the most eclectic drinks around town. Not only does Kindred offer fabulous drinks, but the food is also a must-have. With everything from crisp oysters to squid ink conchiglie, the menu is rotated each week to give a brand new experience to each guest.
Piper's at Galway Hooker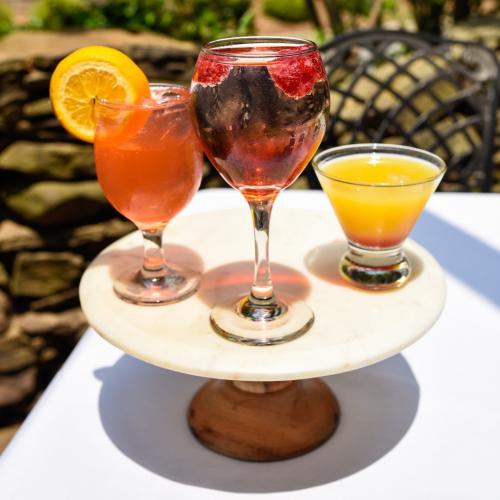 Rustic decor, Irish cuisine and a beautiful outdoor setting are what set this place apart. Sunday brunch specials include $12 bottomless mimosas, $5 Bloody Marys, $5 Spicy Bloody Marys with Bacon and $6 breakfast shots. Half-priced appetizers are offered daily, Monday through Thursday from 4-6 PM.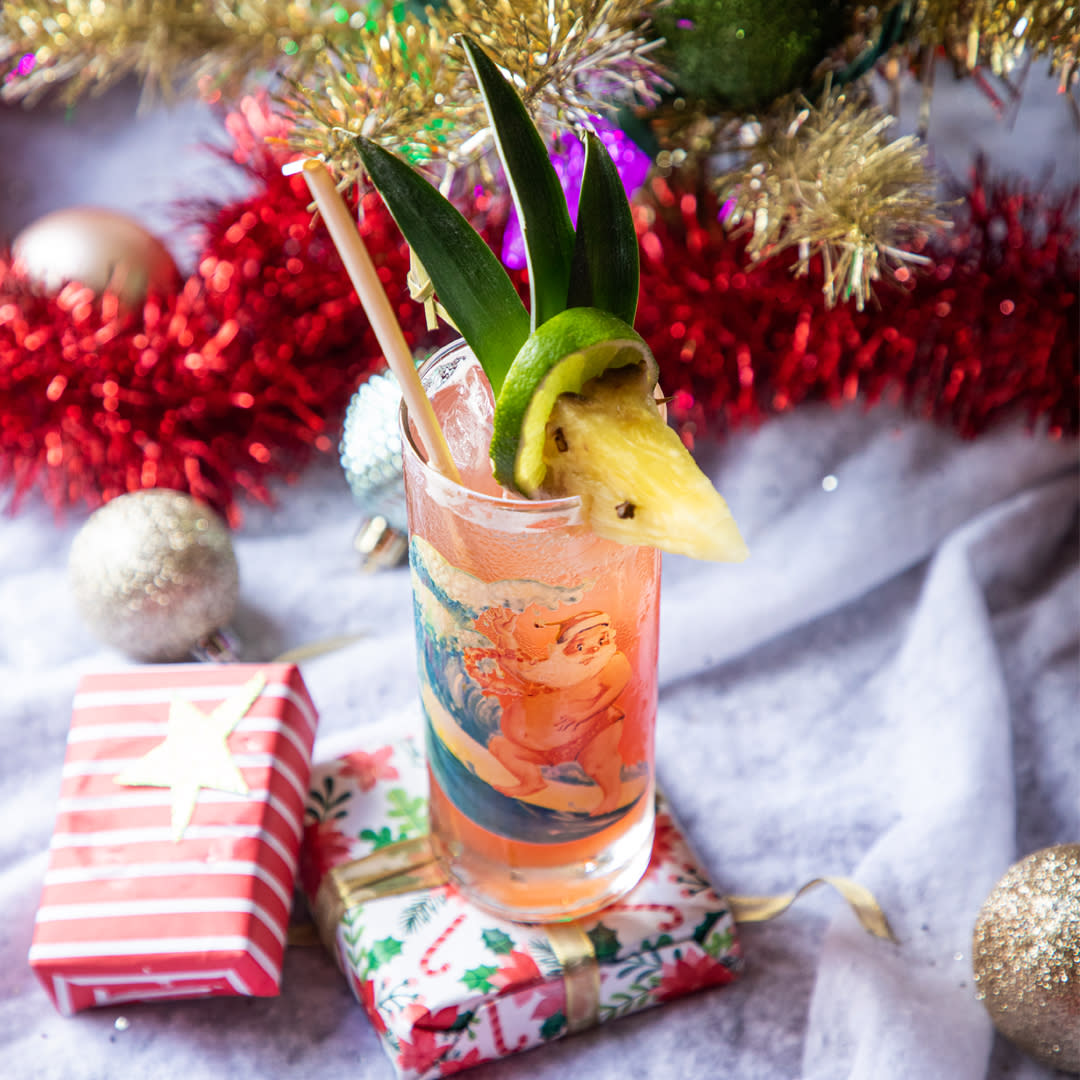 Check out Thigs Cocktail for the perfect craft cocktail lounge experience. To get in the holiday spirit, order one of Sippin Santa's newest creations, the Jingle Bird cocktail. Ringing with flavor, it's a combo of bourbon, pineapple rum, Campari, lime, pineapple, and their secret jingle mix. Enjoy the ambiance indoors or walk down Catawba Ave, also known as the Cornelius Social District, drink in hand. An evening at Thigs will be sure to please!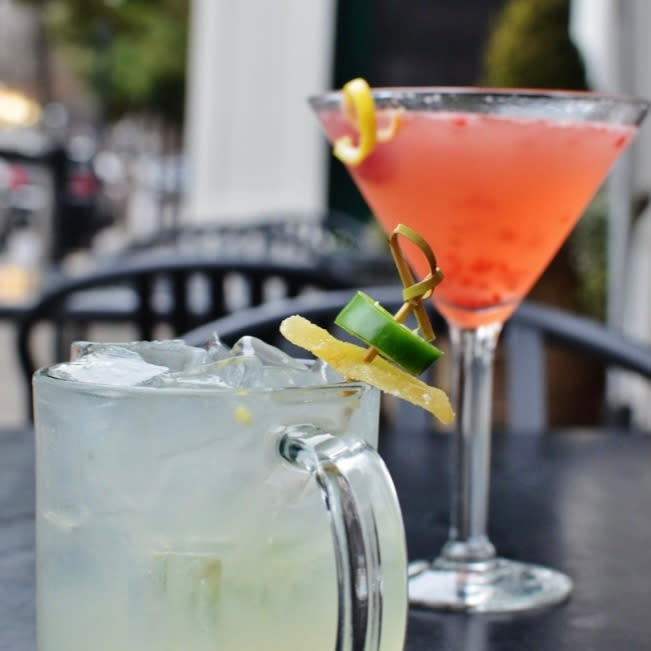 With five hand-crafted cocktails offered on the menu, eeZ Fusion is a great place to relax with friends and enjoy some made-to-order sushi rolls! Martinis are offered for half-price on Tuesdays, and bottles of wine are half-price on Wednesdays. Located in Birkdale Village, the fun doesn't stop after dinner; eeZ Fusion is the ideal destination for a night out!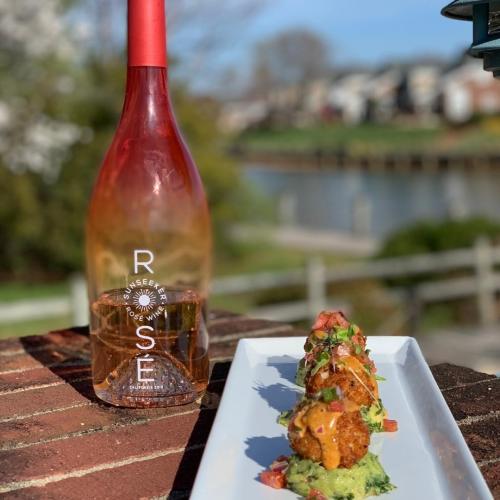 Port City Club is a uniquely designed waterfront restaurant located on beautiful Lake Norman. With a view of the lake from every room, Port City Club will be a scenic destination for a date night with someone special or a night out with friends! Head to Port City Club and grab yourself a cold beer on tap or a sweet specialty cocktail!

@theoliveandthesea
Flatiron Kitchen + Taphouse is all about food, while balancing tradition with adventure. The chef-driven gathering place is located in Stowe's Corner building in the heart of Davidson, which is reminiscent of the Flatiron Building in New York City. It has the feel of a neighborhood restaurant but boasts a big-city culinary experience. Helmed by Executive Chef and Partner Bill Shutz, Flatiron celebrates locally sourced produce paired with the finest ingredients. In addition to offering a premium list of food-friendly wines, Flatiron's "beer tower" features a large and thoughtful selection of imported and local craft beers on tap.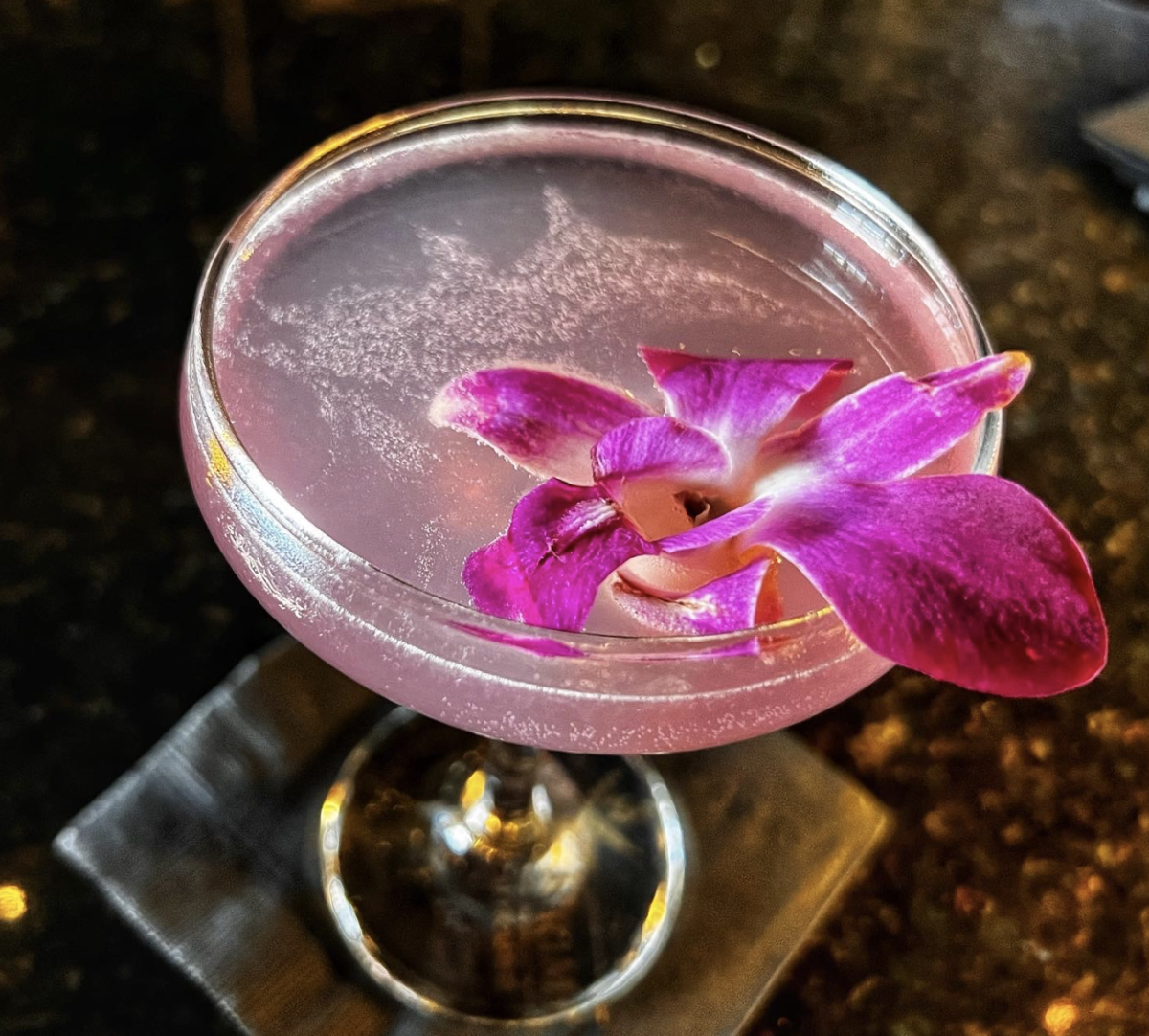 Picture a place grand in finishes yet understated and casual. A place to come, relax and shed the layers of the day. Whether it be an evening in the bar enjoying cocktails fireside or a gathering of friends and family out for no particular reason, Peninsula Prime offers the perfect combination of flavor rich food, inviting atmosphere and genuine hospitality.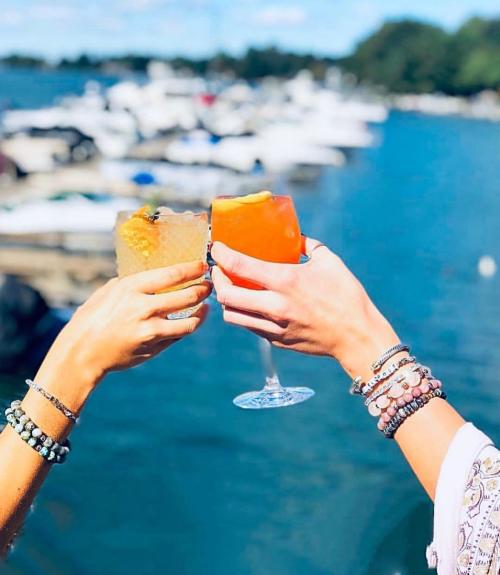 @boholuxejewelry
From the same owners who introduced Kindred Restaurant, Hello Sailor is a great waterfront restaurant to check out. With a focus on chef-driven dishes, seafood and retro charm make this eatery truly one of a kind. Hello Sailor also offers a handful of fruity concoctions, such as the local favorite, "Subterranean Spritz", which includes vodka, key lime, pineapple, falernum, agave and lime La Croix. Whether you're in the mood for sips or seafood, Hello Sailor is a great spot to enjoy the tranquil evening atmosphere by the lake.
Did we forget to mention any of your favorites? Comment yours below and don't forget to tag @VisitLakeNorman in your cocktail photos on social media!