Each year during the first full week in May, the entire country celebrates National Travel & Tourism Week. With the unprecedented times we are living, we will continue to celebrate travel and tourism by focusing on the Spirit of Travel. Tourism is very important as it can bring in a variety of benefits to a local community. It creates a huge demand for a variety of businesses including restaurants, attractions, and hotels. If we all do our part in honoring the #SpiritOfTravel during National Travel and Tourism Week, the hospitality industry can stay strong and remind us that the Spirit of Travel cannot be broken. In conjunction with the celebration, we've highlighted our annual Making Waves Hospitality Award winners along with some interesting tourism facts!
How Can You Be Involved?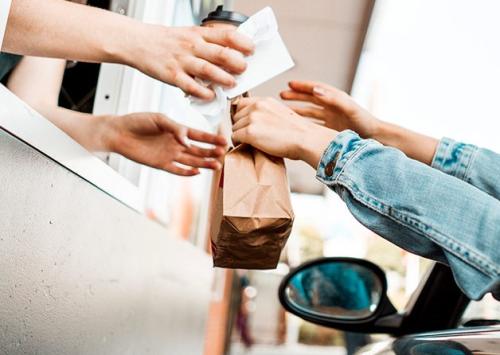 Supporting local businesses is a great way to get involved. This could be along the lines of ordering take out once a week or buying gift cards to gift to friends and family. Another great way to be involved is to share your support on social media to encourage your friends and family to do the same. Visit Lake Norman has been holding a weekly Restaurant Service Showcase Contest on Facebook where people can share a recent positive experience at a local restaurant. If you submit photos of a recent takeout order, your chances of winning increase! There are many fun things to do online while following the Stay At Home order! Check out some of our area's virtual events from painting with vultures to taking a virtual field trip with the Latta Plantation, you can explore Lake Norman from the comfort of your own home. Make sure you check out our Lake Norman Official Visitors Guide to plan future events!
Check out our blog 5 ways to support local business for more information!
COVID-19 Effects on Tourism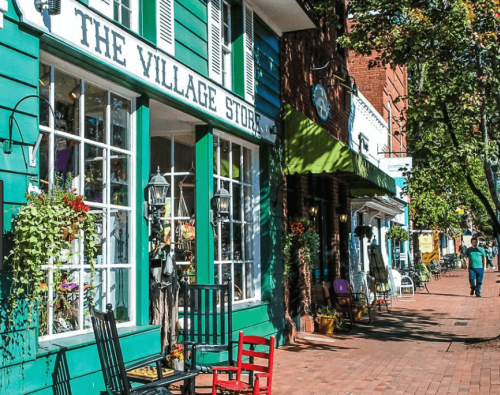 The global pandemic has greatly affected the tourism industry all over the world, including our very own state and local towns. Governor Roy Cooper has issued a Stay at Home Order for North Carolina order until Friday, May 8. This order requires citizens to stay home unless they are visiting essential businesses, exercising, or helping a family member out. All visitor centers, campgrounds, and state parks are closed until further notice. The entire state has adapted greatly to this pandemic and tourism is set for a strong recovery. Many local restaurants have adjusted their operations to continue serving people and have even offered great deals and discounts.
Lake Norman Tourism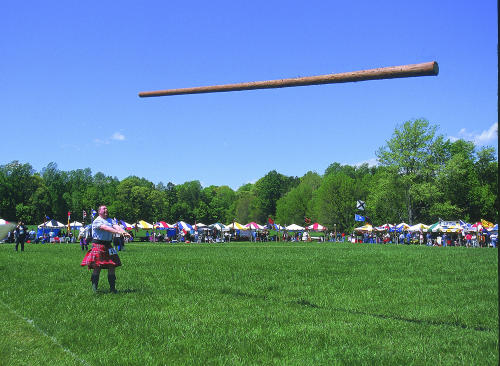 Loch Norman Highland Games
Travel to the Lake Norman area will bounce back once social distancing rules start to get lifted. Sporting events draw in a huge amount of visitors to the area each year along with special event groups like weddings, family reunions and corporate meetings. The area is home to many parks, downtown life, including shopping and live music, and a wide array of lakefront activities anyone can enjoy. Jetton Park is a popular 104-acre park on Lake Norman with a small beach, tennis courts, and a trail & picnic area. Although you currently can't dine in at any of the waterfront restaurants, you're still able to enjoy curbside and dockside service at Port City Club and Hello, Sailor. Take a trip back in time when visiting the Historic Latta Plantation or attend a variety of annual events at Rural Hill including the Loch Norman Highland Games and NC Brewers & Music Festival! Check out our annual events page for information on postponements to help plan a future trip the area.
North Carolina Tourism
North Carolina is growing in popularity every year as it has so many great destinations. As states open up, tourism and travel will slowly increase on its way to recovery. Some of the top tourist attractions include the Biltmore Estate, WWII Battleship, and many more. Check out some of our nearby attractions page that people can visit when they stay in Lake Norman. North Carolina has a diverse climate so whether you enjoy the cold or love the sun, you'll find your place to visit. Having access to the mountains in one direction and the beaches in the other makes the Tar Heel State one of the top tourist destinations in the country!
Every year we have hosted our Making Waves Hospitality Awards Luncheon which recognizes local partners that make Lake Norman such a great destination to visit. Due to COVID-19, we had to postpone our awards luncheon, so continue reading to get a spotlight of this year's winning submissions!
Outshines from the Frontlines Award: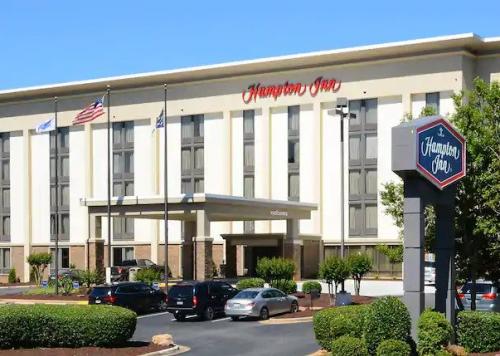 James Pryor of Hampton Inn Cornelius
James has been employed for over a decade. He continues to remember frequent guest even though he is only part time now. James is mentioned on numerous surveys for his vast knowledge of the area. His warm smile and caring ways bring guest back to Cornelius year after year. His sense of humor effects all those around him. Just hearing his voice, brightens my day.
Stellar Seller Award: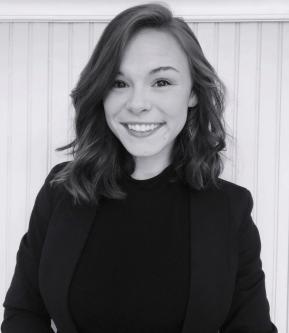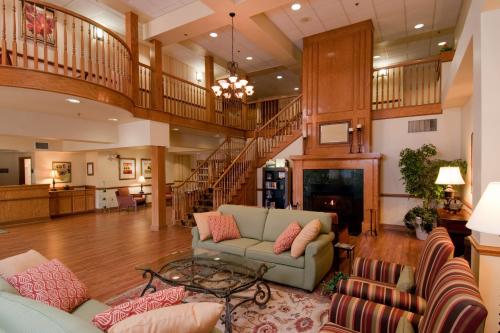 Erin Hewitt of Country Inn & Suites Huntersville
Erin is 1 part nerd 3 parts mom; voted by her peers "Lady in the streets Freak in the Spreadsheets" she enjoys working on spreadsheets almost as much as she likes a good game of badminton with her son; she always finds a creative way to say YES to her guests and General Managers; never closes a sale but always opens a relationship; makes it look easy to lead group and meeting sales for seven hotels. She says this is possible because she works for a company that encapsulates the idea of team work, teaches work ethic is a talent and pushes its team to constantly be the most valuable version of themselves. Erin single handily closed $3,007,022.80 in 2019 and while this number is exceptional it pares in comparison to the respect and love her colleagues have for her resilience, dedication and beautiful spirit.
Lead to Succeed Award: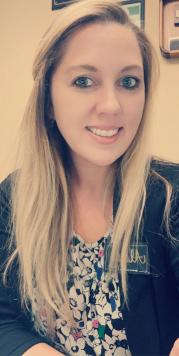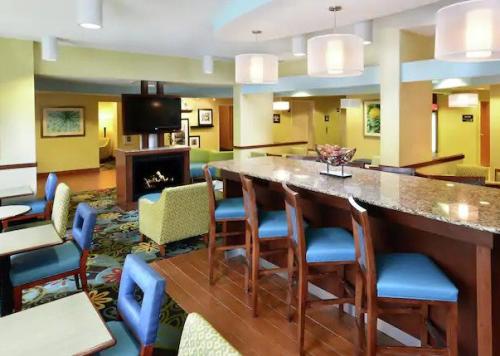 Alica Fisher of Hampton Inn Cornelius
Alicia has been at Cornelius since 2009. She started as a desk clerk working her way to Assistance GM. She left for a little over a year, returning as General Manager. She has overseen the finishing of the interior renovation and the entire exterior renovation with a smile, while keeping her guest happy. The hotels service scores have increased since Alicia has taken over as GM. Alicia is a native to the area and shares her love of the area with guest as well as her staff. With the current labor market, Alicia has worked hard to keep morale up at her hotel. She does it all from breakfast, to group sales to inspecting rooms. I call her Macgyver as she can fix many maintenance issues that arise so guest are not effected.
Venue of the Year Award: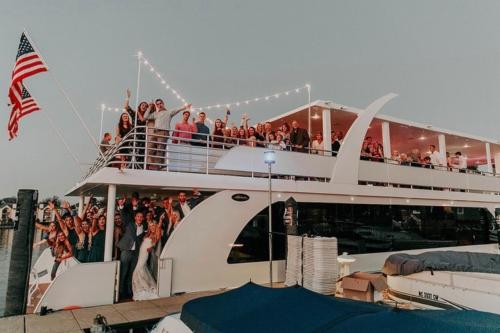 Carolina Grace
Being the largest in the Carolinas, the Carolina Grace is a beautiful 100-ft luxury yacht charter that has been providing the ideal venue for many weddings, corporate events, and celebrations of all kinds over the last 13 years. They're warm and welcoming staff have drawn special event groups from all over the country. To make it even better, 10% of all rental proceeds are donated to local charities.
Event of the Year Award: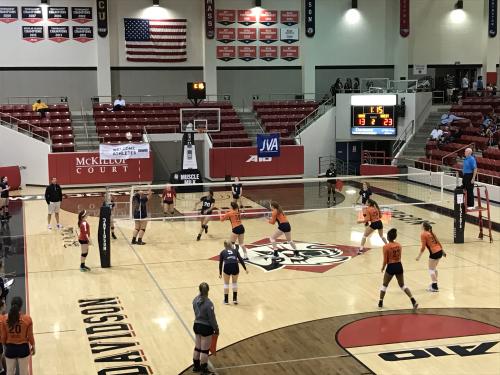 JVA Challenge
Drawing in hundreds of players and families, the Carolina Union Volleyball Club's Junior Volleyball Association Challenge had 109 teams participate in its 2019 tournament. Fifty seven teams from six states traveled from 90 miles or greater which utilized three Lake Norman venues including Belk Arena (Davidson College), Hough High School & Huntersville Recreation Center.
Divine Dining Restaurant of the Year Award: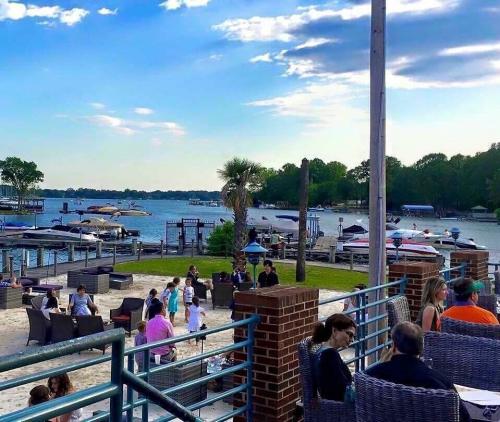 Port City Club
A uniquely designed 13,500 sq ft waterfront restaurant each dining room has a view of Lake Norman. Designed to be bright, cheerful and reflect a casual yet classy atmosphere. Outside patio overlooks a swank sandy beach lounge area outfitted with couches, cocktail tables and firepits. The covered deck provides visitors to take in breathtaking views of the lake while accommodating a number of special events like rehearsal dinners and birthday parties.
John Kurti Unsung Hospitality Hero Award: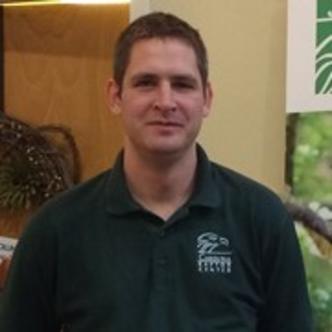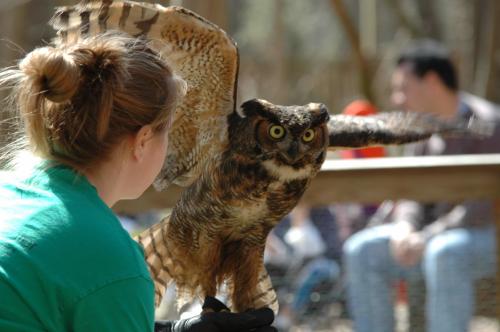 Greg Llewellyn
Greg is always thinking about the visitor and what might make them happier, more comfortable, more inspired. His enthusiasm for the birds and the humans that love them is boundless. We have had countless visitors talk about how he took time to listen to them and respond accordingly. Greg always tries to figure out what a caller might be looking for whether it is in his lane or not. He connects teachers with the program team, bird finders with the hospital and Boy Scouts with their project coordinator -- even stepping in to help when he can't find the right person. A recent Google Review mentioned that he stayed beyond closing time to guide a late visitor behind then scenes when they had missed the Eagle aviary -- their favorite bird. Greg is quick to offer information on all aspects of the Raptor Center -- he has made it his business to learn fun facts about the birds on the trail and in the hospital so that he can share a behind the scenes look with visitors. He is always there to hold a door, move a heavy table, set up, staff or break down an event. He goes above and beyond as a part-time employee embracing our mission of inspiration and exploration wholeheartedly, inspiring volunteers, coworkers and friends every day he is on campus. He embodies the unsung hero and is a great ambassador for the Raptor Center and the LKN region.
Fun Facts Lake Norman!

Visit Lake Norman Annual Report says:
In FY2019 VLN affiliated events brought in 128,633 attendees who spent $23.6M in Lake Norman
VLN had 26 ambassadors and 10 interns volunteering over 4,500 hours
Visitors from NC, GA, SC, IL, and VA are the top 5 states in addition to Charlotte, Atlanta, Raleigh, Greensboro and New York being the top 5 metro areas in website audience. 
Fun Facts NC:
VisitNC Research states:
More than 45,000 businesses in North Carolina directly provide products and services to travelers, with travelers directly contributing more than 26 percent to their total products and services.
Each North Carolina household saves on average $532 in state and local taxes as a direct result of visitor spending in the state.
The industry of travel and tourism supports all 10.5 million North Carolina residents. It is a job for around 230,000 of the population in NC
Fun Facts US!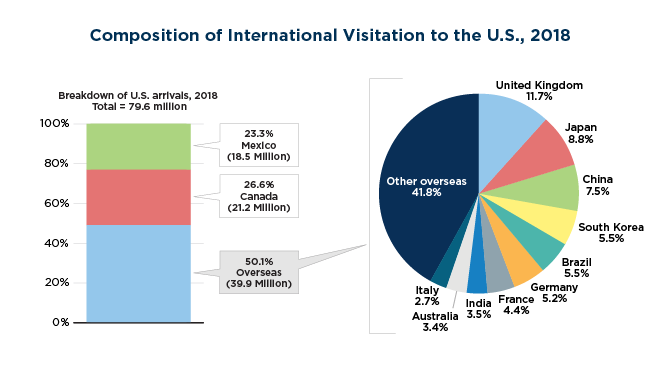 Via US Travel
US Travel says:
Global arrivals could fall 17.9% in 2020, 263 million fewer arrivals than in 2019 based on our downside scenario.
Global arrivals will fall by at least 10.5% relative to last year (equivalent to 155 million fewer arrivals).
However, once the situation has stabilized we still expect a rapid recovery since travel demand has proven resilient in bouncing back from downturns in the past. Travel levels are expected to fully recover by 2023.
We hope you are staying safe and taking care of one another while planning your travels for another time.  We will overpower the virus together and continue on with our traffic in the future. Make sure to send/tag any photos of what you are doing to pass the time. Send/tag using social media @VisitLakeNorman!