It's almost Father's Day, and it can sometimes be hard to figure out the perfect gift for Dad. There are many ways to spend a special day for all of the father figures in your life here in Lake Norman, so we compiled a list of ideas on how to make this Father's Day the best one yet! Whether it's fishing at Ramsey Creek Park or getting a hole-in-one at Lake Norman Mini Golf, there is something to make this Father's Day unforgettable!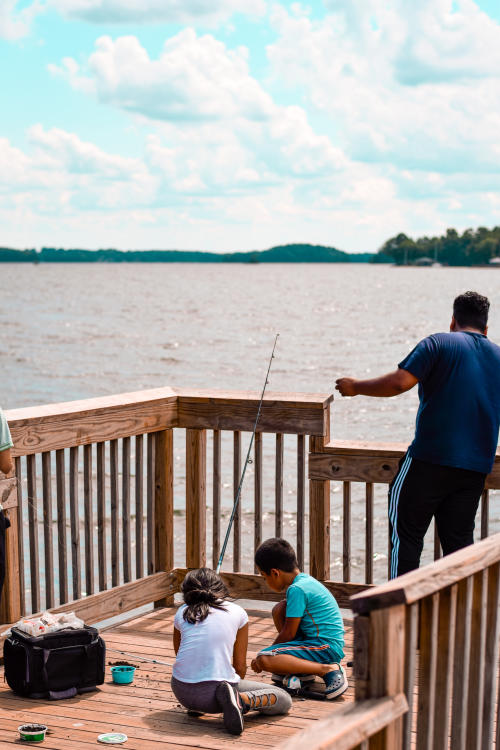 Fishing at Ramsey Creek Park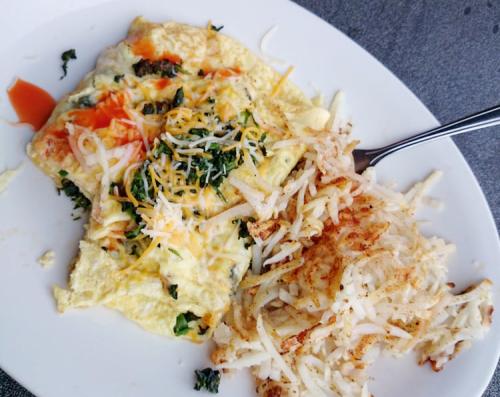 The Egg at Davidson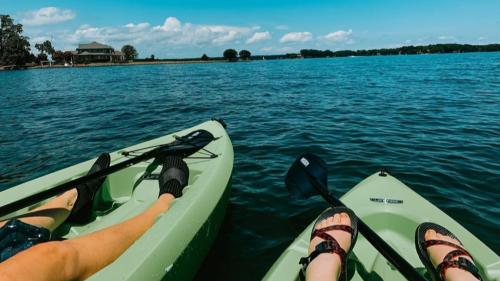 @sammy.ernz via Instagram

Cornelius Veterans Park
Take me out to the ball game!
Baseball games are a time-honored tradition between father and son, so top the day off by going out to Truist Field to see our Charlotte Knights take on the Jacksonville Jumbo Shrimp! First pitch will be thrown at 2pm, and there will be a sunscreen/lip balm giveaway during the game. Enjoy a hot dog or box of cracker jack while you spend nine innings with the ones you love!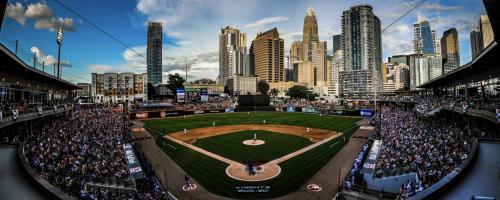 Truist Field via milb.com
Rediscover the thrill in chill
Fishing is one of the most beloved, relaxing past times of Lake Norman visitors and residents alike! Without experience or gear? Fishing tours and boats, like those offered by Fishers of Men Guide Service and Fishing with Gus and the Fishin' Pros, can 'hook' you up with a good time! If you'd rather stay on land, find your flow (or swing!) at Lake Norman Mini Golf or among the 54 holes of mini golf open at Frankie's of Charlotte (bonus, their cafeteria is open too!). If you're looking for something a little quieter, stroll through our number of beautiful parks to engage in forest therapy (and maybe capture amazing photos, which we'd love for you to share on Instagram with us - just tag @visitlakenorman)!
@j_singleton via Instagram
You don't need to go all in to go all out

Hello Sailor Sunset View
Need a break from the excitement? Grab a bite to eat at another one of our amazing restaurants! Enjoy the comfortable atmosphere at Alton's Kitchen and Cocktails or order a craft beer at The Harp and Crown Pub. If you're in the mood for barbecue, stop by The Crazy Pig for some slow-smoked 'Q while enjoying the live music provided on the patio.
If you're looking for waterfront views, visit the North Harbor Club for fine dining cuisine or stop by Port City Club for outdoor lounge seating with steak, seafood and cocktail options. Head over to Hello, Sailor to experience a modern take on chef-driven seafood dishes, open for lunch and dinner.
Grab a pint with Pop
Finish the day out strong by visiting one of our many local breweries for live music and refreshing drinks! Head over to the friendly neighborhood B Squared Bottle Shop and Tasting Room where you can sip a pint with Dad and relax over their small plates. Check out Primal Brewery for live music performances and enjoy their selections catered to both first-time craft beer drinkers all the way to craft beer aficionados. Primal Brewery is also hosting an Axe Throwing event on Friday, June 18 at 4pm, and this would be a great way to start off your Father's Day weekend.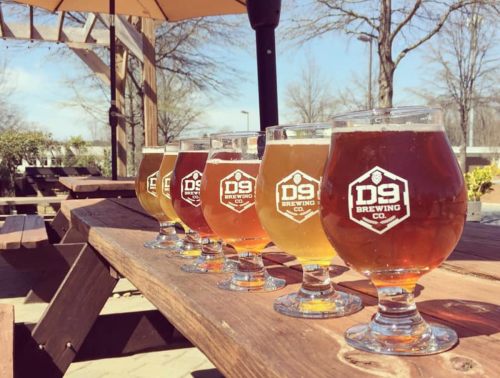 D9 Brewing Company Sampler

Swing by Crafty Beer Guys, a child and dog friendly brewery in downtown Huntersville, to choose from a selection of over 350 labels of beer along with 150 different wines! If you're looking for locally crafted beers, stop by D9 Brewing Company to sample up to 12 craft beers produced onsite in their brewery. For all of the wine drinkers, stop by Davidson Wine Company, the newest winery in Davidson, to enjoy affordable and locally made wine options from the area.
 
Events on Father's Day Weekend
Live Under the Oaks (June 18): Start your weekend unwinding with Dad and enjoy the live musical performances in the Grove at Birkdale Village. Music starts at 6pm.
Twiztid Trivia Night (June 18): For everyone aged 21 and up, come out to Eleven Lakes Brewing for live music at 7:30 PM and trivia starting at 8 PM. Trivia is free for all and prizes will be given after every round!
Davidson Farmer's Market (June 19): The Davidson Farmer's Market is a producer-only, year-round market featuring more than 35 farmers and local producers from within a 100 mile radius. Open from 8 AM to noon.
Paul Corrigan Live on Waterside (June 20): Chill out with Paul and some Classic Rock on a deck overlooking Lake Norman at Waterside Bar & Grill in Catawba, NC. Event lasts from 1 PM to 4 PM.
Send a LKN Care Package
Create your own Father's Day LKN Care Package from our online store that you can customize and add your own message which we'll ship straight to his home.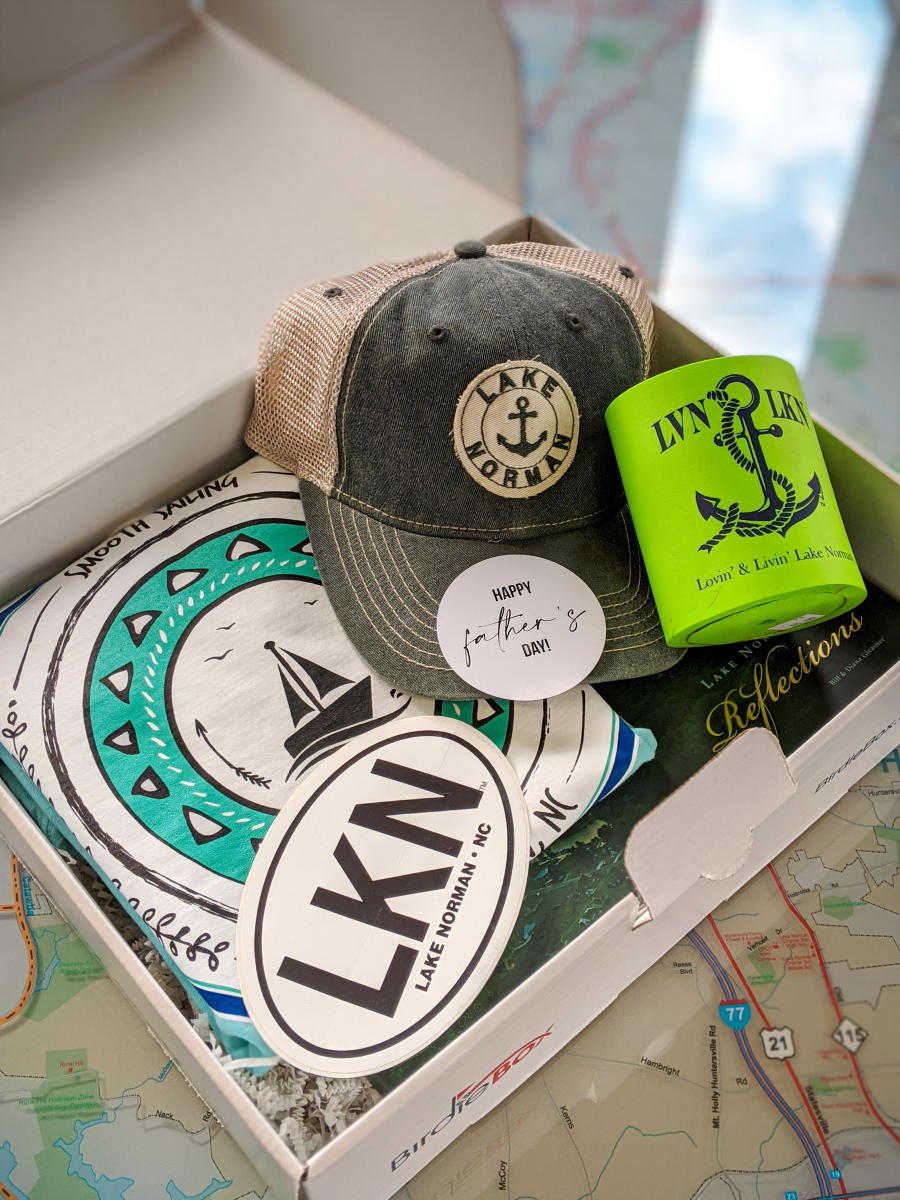 LKN Father's Day Care Package
We hope you enjoy this special day with the amazing dads out there and tag us in your Father's Day plans on social media @VisitLakeNorman. We'd love to hear how you spent the day!